Consultancy
Whatever your challenges, from practical to strategic, we have the expertise to help you get the best from your business through the Kingshay Consultancy Service.
We provide consultancy and training for farmers and agricultural businesses through an experienced national network of agricultural and veterinary consultants.
Their advice available across the livestock and business sector is backed up by the latest industry research including Kingshay's independent data, keeping you up to date and abreast of the latest developments in the UK Agri sector.
Our key aim is to provide you with well researched, independent and practical advice, allowing you to reach the goals and ambitions of your farming business, or if you are part of the allied industry and require some specific consultancy advice.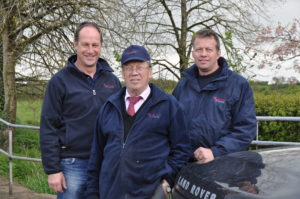 "Kingshay consultants have helped us make real progress. They combine their technical knowledge and experience with an ability to analyse any aspect of our business and find a practical way forward that makes a real difference to bottom line profitability."
Neil Christensen – Somerset

To receive further information about Kingshay Consultancy please call 01458 851555 or email consultancy@kingshay.co.uk.