Diana Allen
Ruminant nutrition and management, whole farm financial management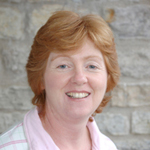 Diana Allen is a well-known and respected farm consultant with over 30 years' experience in the UK dairy sector. She has also consulted to farming organisations in Europe, USA and Canada. In 2005 she was awarded a Nuffield Scholarship to 'Improving cow comfort, nutrition and health to increase profit' which involved extensive travel to Canada, USA and Scandinavia.
Diana is an experienced trainer and public speaker and is a member of the following professional organisations:
British Institute of Agricultural Consultants
British Society of Animal Science
Institute of Agricultural Management
Nutrition Society – Accredited Nutritionist
Royal Association of British Dairy Farmers
Society of Feed Technologists
To contact Diana Allen or receive further information about Kingshay One-2-One Dairy Consultancy please call 01458 851555 or email contact.us@kingshay.co.uk.