Malcolm Graham
Nutrition, Technical, Animal Health & Performance, Forages, System Design, Business Strategy, Business Development, Projects and Upgrades, Marketing, Diversification, Input Procurement. Team building and management structures.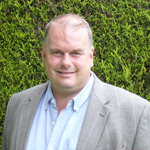 Malcolm Graham is a highly experienced dairy and beef sector consultant having worked in a number of commercial and consultancy roles internationally.
Malcolm has wide Experience in all aspects of dairying and ruminant production in particular larger scale and higher output dairy and beef, Focus on strategy and healthy sustainable systems, bringing direct knowledge from working in UK and USA, Saudi Arabia, Ireland, Australia & New Zealand, China, Netherlands, Norway, Sweden, France, Belgium and Italy. He has specific management experience and responsibility from successful international businesses in the supply sector.
As well as being a qualified nutritionist Malcolm has a Masters level qualification in business. Combined with extensive industrial experience to Director level this means Malcolm can offer strong support for business development plans and new projects.He is an approved consultant by the Welsh Assembly Government for subsidised advice schemes in Wales.
To contact Malcolm Graham call 01938 590615 or 07989 985937, or email malcolm@bioagri.biz
To receive further information about Kingshay Dairy Consultancy please call 01458 851555 or email contact.us@kingshay.co.uk.