Kingshay Veterinary Consultant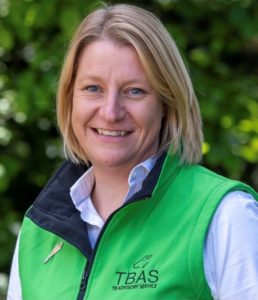 Very experienced senior farm veterinary surgeon with technical expertise in:
Endemic infectious disease management (including TB)
Health planning for dairy, beef and sheep enterprises
Biosecurity
Parasite control
Vaccination protocols
The politics, policies, and practicalities of on farm TB through work on TBEAG and the bTB Partnership, TBAS and NFU TB policy group
Communication skills both on an individual level with farmers, speaking at public meetings, liaising with government and talking to industry stakeholders.
I am an experienced farm vet, TB Advisory Service Technical Director and Kingshay Vet Consultant with excellent technical capabilities and industry credentials.
I have developed strong working relationships with the NFU, CHECS, BVA, BCVA, AHDB, DEFRA and APHA, as well as with individuals at Universities. I am particularly passionate about improving livestock welfare and productivity by reducing the risk and impact of endemic disease, including bovine TB.
I have three children and two Labradors, and love to walk around our beautiful countryside. I am an active member in our local school and farming community. I am a keen contributor on social media, championing British farming and the rural community.
Where Sarah is based: Belper, Derbyshire, East Midlands
Areas covered for Consultancy: UK Wide
To contact Sarah directly call 07813004432 or email sarah.tomlinson@kingshay.co.uk.
To receive further information about Kingshay Consultancy please call 01458 851555 or email contact.us@kingshay.co.uk.