Emily Bunn
Kingshay Consultant
Areas of expertise - Rural Compliance and Grant Applications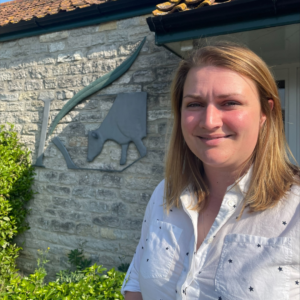 Emily has over 8 years experience providing business advice to farmers across the South West, particularly supporting grants applications and compliance.
Emily's experience includes:
Providing rural compliance consultancy, completing grant applications such as BPS, Mid Tier, Capital Grant Schemes, Slurry Infrastructure Grants and Small Grant Schemes. Alongside grants she also supports clients with NVZ records, Red Tractor pre-audits and Environment Agency visits.
Working as a Red Tractor Farm Assessor, completing farm assessments for Beef & Lamb, Dairy and Haulier schemes.
Visiting farms as a Farm Business Secretary completing VAT returns, collecting data and administrative work.
In her role at Kingshay, Emily continues to support farmers completing grant applications and taking proactive measures to ensure compliance.
If you would like to find out more about grant funding, or how Emily can support you and your business, please call Emily Bunn on 07597591129 or email emily.bunn@kingshay.co.uk 
To receive further information about Kingshay Consultancy please call 01458 851555 or email
consultancy@kingshay.co.uk.