Peter Slark
Associate Consultant - P&L Agri Consulting
P & L AgriConsulting have a dedicated team that ensures you get the advice you need to make the right decisions, helping develop sustainable and prosperous farm businesses.
Their aim is to provide a personal service backed up by professional knowledge and a wealth of experience based on many years of working with UK farmers from all types of agri-business.
From strategic planning and diversification to feed advice and technical support, P&L have the knowledge you need to secure a future for your business and encourage profitable growth.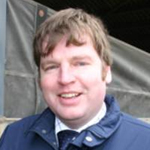 Peter Slark brings you the benefit of more than 10 years on-farm experience as a dairy consultant plus a practical background in dairy herd management. His expertise in business and financial planning, combined with his grassland management skills can help you achieve results on your farm.
 To contact Peter Slark call 07966 027890 or email p.slark@pl-agriconsulting.co.uk
To receive further information about Kingshay Consultancy please call 01458 851555 or email consultancy@kingshay.co.uk.