Phil Clarke
Associate Consultant - P&L Agri Consulting
P & L AgriConsulting have a dedicated team that ensures you get the advice you need to make the right decisions, helping develop sustainable and prosperous farm businesses.
Their aim is to provide a personal service backed up by professional knowledge and a wealth of experience based on many years of working with UK farmers from all types of agri-business.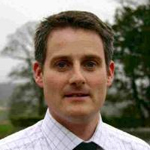 From strategic planning and diversification to feed advice and technical support, P&L have the knowledge you need to secure a future for your business and encourage profitable growth.
With over 10 years' on-farm consultancy experience, Phil Clarke can advise you on all aspects of your business. Phil has particular expertise in dairy cow nutrition, particularly with high-yielding dairy herds, cow health & cow fertility and business planning.
To contact Phil Clarke call 07950 912230 or email p.clarke@pl-agriconsulting.co.uk
To receive further information about Kingshay Dairy Consultancy please call 01458 851555 or email consultancy@kingshay.co.uk.