Rebecca Mearns
Kingshay Consultant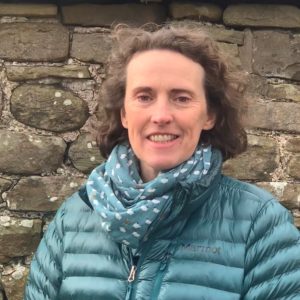 Rebecca has over 20 years experience as a vet, first in mixed practice before undertaking a role in the southern districts of Malawi with Voluntary Service Overseas. On return, Rebecca undertook the RCVS Certificate in Sheep Health and Production whilst in mixed practice in Cumbria, before spending over 10 years as a Veterinary Investigation Officer firstly for SAC in Edinburgh and then for APHA at the Penrith site.
During and since this time Rebecca has co-authored several publications and developed collaborations with scientists working on key diseases affecting sheep.
In 2015 Rebecca joined Biobest Laboratories and has led on sheep diagnostics, including launching the Moredun-developed sheep scab ELISA blood test and optimising the Teladorsagia circumcincta IgA ELISA used in genetic evaluations for breeding worm resistance in sheep.
Rebecca has been a member of Sheep Veterinary Society since her final year at vet school, served on the SVS Executive Committee from 2013 to 2015 and is current Senior Vice President. Her year as President included a high level of involvement in the co-design of the Animal Health and Welfare Pathway.
She is an external member of the APHA Small Ruminant Species Expert Group and is a RCVS Advanced Practitioner in Sheep Health and Production. She has run her own small sheep flock for over 20 years.
When not working Rebecca likes listening to cricket on TMS, walking and sometimes running.
To contact Rebecca Mearns call 01458 851555 or email consultancy@kingshay.co.uk.
To receive further information about Kingshay Consultancy please call 01458 851555 or email consultancy@kingshay.co.uk.