The Kingshay Shop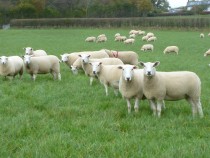 Beef & Sheep Preferred Grazing with clover (BSC 17)
New for this spring season a grazing long-term ley, with high performing and high WSC, late-heading perennial ryegrass varieties and small and medium leaved clovers.  Timothy provides an 'early bite', persistency and is disease-free This is specifically designed for beef and sheep systems and will perform best under rotational grazing.
14 kg/Acre
Prices quoted per Acre
To discuss your needs and get our best prices, including our 5% off for orders over 25 acres, please give us a call on 01458 851 555 or email contact.us@kingshay.co.uk
Already a member?
Login to receive your membership discount