The Kingshay Shop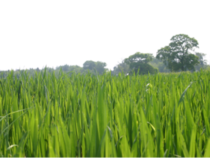 Cereal Options
As bought-in feed costs show no sign of abatement, choosing to feed home-grown cereals rather than sell them could be a wise decision. The variety of treatment options available also creates flexibility to either produce a concentrate or forage replacer, depending on requirements. However, before making decisions, it's important to sit down, weigh up the options and calculate what's best for an individual farm. This dairy insight explores the options for you to consider.
Issued 18th May 2022
About Kingshay insight publications
insight publications replace the Farming Notes which have been produced by Kingshay since 1991, publishing on issues critical to the success of a modern dairy farm business. These briefings which now include dairy insight, business insight and research insight, provide dairy farmers, large animal vets, farm consultants and other interested parties with the most important and timely information in a concise two-page format. The information contained in our insight publications is written and updated by our experts to ensure accuracy and save you time.
A selection of insight publications and Farming Notes are available to buy individually from our online shop. To gain access to all our publications become a Kingshay member.
Already a member?
Login to receive your membership discount