The Kingshay Shop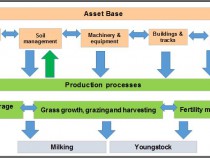 Dairy Lean Management
Lean management can be put into practice on dairy farms to improve net margins. A lean-qualified (ILM) consultant will coach on how to put management structures in place, but often a cultural change will have to occur within the farm team to allow the style of management to work.
This Farming Note provides:
An outline of lean principles
The pros and cons of adopting lean management
A case study where lean was implemented with Kingshay's consultancy on a dairy farm
Guidance as to whether lean would be suited to your business
Issued October 2014
Already a member?
Login to receive your membership discount