The Kingshay Shop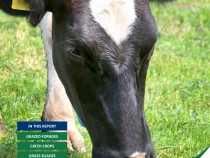 The Forage Costings Report 2015
Growing and managing forage well is one of the key drivers of dairy farm profitability and maximising milk from home grown forage has never been more important with milk price volatility squeezing dairy farm profits.  Forage is the basis for all cow diets and the greater the percentage of forage in a ration, regardless of the desired cow performance, the lower the cost of producing a litre of milk is likely to be.
You will receive a hard copy of this report in the post
Published December 2014
Already a member?
Login to receive your membership discount