The Kingshay Shop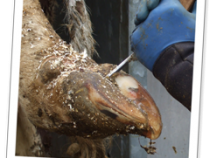 Mobility Scoring
Regular mobility scoring allows realistic assessments of herd-level lameness to be made and provides the basis for lameness eradication. Recent studies at Nottingham Vet School have demonstrated that approximately 25% of UK dairy cattle are lame on any single day of assessment. This represents a significant welfare problem and massive potential to increase profits.
This Farming Note looks at:
Why you would mobility score
The financial gains
Cow signal comparisons between lame and healthy animals
The practicalities of mobility scoring
Issued May 2015
About Kingshay Farming Notes
Since 1991 Kingshay has been publishing Farming Notes on issues critical to the success of a modern dairy farm business. These briefings provide dairy farmers, large animal vets, farm consultants and other interested parties with the most important and timely information in a concise two-page format. The information contained in our Farming Notes is written and updated by our experts to ensure accuracy and save you time.
A selection of Farming Notes are available to buy individually from our online shop. To gain access to all our Farming Notes become a Kingshay member
Already a member?
Login to receive your membership discount