The Kingshay Shop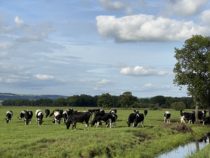 Preparing for a New Era of Farm Support
In November 2020, parliament finally approved the Agriculture Bill. This set out how farmers and land owners in England will be rewarded in the future with public money for "public goods", such as, soil health, better air and water quality.
Beginning in 2021, farmers in England will see a 7-year transition period, with the new system taking the place of the Basic Payment Scheme. At the same time, measures designed to improve productivity and produce high quality food are also included in the Act.
This business insight will take you through the Agriculture Act, to guide you on how to prepare you for these changes.
Issued 14th January 2021
About Kingshay insight publications
insight publications replace the Farming Notes which have been produced by Kingshay since 1991, publishing on issues critical to the success of a modern dairy farm business. These briefings which now include dairy insight, business insight and research insight, provide dairy farmers, large animal vets, farm consultants and other interested parties with the most important and timely information in a concise two-page format. The information contained in our insight publications is written and updated by our experts to ensure accuracy and save you time.
A selection of insight publications and Farming Notes are available to buy individually from our online shop. To gain access to all our publications become a Kingshay member.
Already a member?
Login to receive your membership discount
You may also like…
Natural Capital

Natural Capital is the buzzword of the moment – but what d...

Members: FREE

Non-members: £15.00