Meet The Team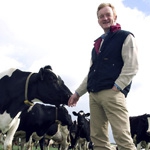 Duncan Forbes – Managing Director

B.Sc. Hons (Agricultural & Environmental Science), Dip, AFM, ARAgS
Duncan was invited to join Kingshay in 1995 as Development Director and was appointed Managing Director in 2000. Working with a dedicated team of specialists, he has established Kingshay as one of the leading providers of near market research, advice, services and training for dairy farmers & the wider industry across the UK & overseas.
Duncan has wide experience of business management, strategic planning, staffing and personnel, financial control, business succession as well as general farm management consultancy. He has a particular interest in finding innovative solutions to everyday farming issues and enjoys drawing on his team's expertise to develop them.
After several years in practical farming, Duncan moved into farm management consultancy with the MMB and subsequently held regional and national management posts with National Milk Records and Milk Marque before joining Kingshay in 1995.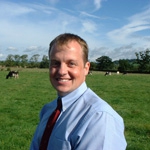 Richard Simpson – Development Director

B.Sc. Hons (Agric)
Richard has been with Kingshay since 1994 and is involved in all aspects of business management and development. He has a wide experience gained in consultancy, managing and running practical projects, IT projects, farmer surveys and desk studies; researching and writing technical reports and leading farmer discussion groups. His areas of expertise include farm business consultancy, farm business analysis & budgeting, extensive knowledge of dairy farming systems, key performance measures and keys to profitability & success as well as the ability to find & develop solutions e.g. applying the input requirements of a complex scientific model to practical farm situations that can be replicated from farm to farm.
Richard has been heavily involved in the designing, development, operation and promotion of the Dairy Manager herd costings service which is used by 2,000 dairy farms in the UK. Richard also has IT development and data analysis skills together with an in depth knowledge of on-farm Carbon Footprinting and evaluation of measures that can be taken to reduce emissions.
From a dairy farming background Richard, gained a BSc honours in Agriculture at Harper Adams and has practical experience managing cows on a day to day basis.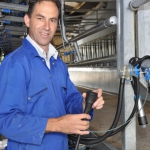 David Pettitt – Innovation Centre Manager

BSC (Hons) FACTS
David has re-joined Kingshay to help design, build and run the new Innovation Centre at Kingshay. This will be an exciting project that integrates Robotic Milking within a grazing system and provides a platform for on-going research within the dairy sector. The project is part of the Agri-EPI (one of the Agritech centres set up in 2015 with the aim of re-connecting Industry with Academia). Prior to this project David was a hands-on manager of 5 dairy farms over 2,000 ac. David originally joined Kingshay in 2004 working as a dairy consultant across southern England and specialising in ruminant nutrition, building design and business management.
Technical Team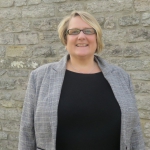 Sarah Bolt – Membership Development Manager

B.Sc. (Agric), MSc Animal Behaviour
Sarah joins us from AHDB Dairy's Knowledge Exchange team where she spent 5 years working with farmers in Devon running open meetings and discussion groups, covering many production systems, from grazing to robotic groups, and everything in between. More latterly, Sarah's role concentrated on working with larger more progressive farms, running meetings on all aspects of business management, suited to this segment of the industry. Popular areas included: communication, recruitment, managing teams, technical meetings in foreign languages to meet the needs of staff, as well as showcasing top performing herds. Whilst with AHDB, Sarah and a colleague held the first discussion group aimed at women. Its resounding success meant that other groups soon followed. Collaboration within the industry led to the founding of "Women in Dairy" as we know it today. Sarah now sits on its steering committee. Her commitment to the industry, along with her Degree in Agriculture from Wye College and MSc in Animal Behaviour from University of Exeter, give her a good understanding across the dairy sector; with her main passions being calf rearing, reducing antibiotic usage and milk quality issues. Sarah brings fresh eyes to the industry she is passionate about. Her motivation is to inspire change on farm for a profitable future.
John Bennett – Technical Specialist
John joined Kingshay to progress his career into part-time dairy consultancy whilst working in partnership on the family 210 cow dairy farm in South Somerset. With large herd management experience with high yielding herds, John specialises in advising dairy farming businesses to improve animal health, welfare and farm profitability. He contributes to the knowledge transfer delivery to farmers and industry through talks, workshops and One-2-One on-farm consultancy. He is a trained HowsMyHerd assessor on cow comfort, buildings and environment, as well as animal health including fertility, mastitis and lameness, and is skilled in grazing management, with a particular interest in improving milk from forage.
Farm Services Team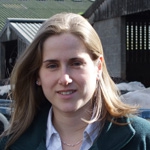 Kathryn Rowland – Senior Farm Services Manager

B.Sc. Hons (Agric)
Kathryn joined Kingshay in 2002 after studying Agriculture at Seale Hayne, University of Plymouth. She carried out work experience as a placement student for Kingshay in 2001. She now manages the Farm Services team and runs the Dairy Manager costings service with Felicity. Her role sees her analysing key performance data from the costings service for dairy farmers and writing technical articles for publication in the farming press. Kathryn co-ordinates the publication of Kingshay's Dairy Costings Focus Report, published annually. She is involved in farm discussion group meetings where all costs of production are discussed in detail and benchmarked against full costs of production. Kathryn is responsible for project managing and developing new services such as Health Manager and the Antimicrobial Monitoring service. She also runs Kingshay's business management training workshops and is an external university lecturer on dairy economics.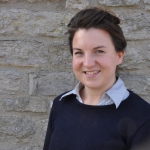 Felicity Gale – Farm Services Specialist

B.Sc. (Animal Science)
Felicity will be known to many of you as she is responsible for running our Dairy Manager service. Felicity is well qualified for the role having gained a BSc in Animal Science from Harper Adams and has worked on a diverse range of dairy farms in Australia and Canada.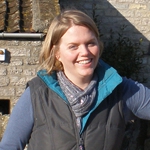 Emily Carter – Data Projects Coordinator

B.Sc. Hons (Environment and Ecology)
Emily is responsible for the development and running of data capture and reporting projects within Kingshay and the wider Origin Group. She is currently working with Origin's veterinary teams to develop bespoke web based programs to manage client information, record and report clinical investigations and to analyse clinical data. Previously, Emily helped Kingshay to develop what is believed to be the UK's largest agricultural carbon footprinting model, which enabled approximately 2,500 assessments to be carried out annually spanning the major livestock and produce (including milling wheat) sectors. Emily is a FACTs qualified adviser.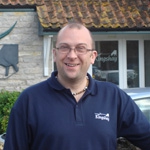 Ian Heathcock – IT Development Specialist
Originally trained as an electronic engineer, Ian has been creating websites and writing bespoke software since the late 1990's. With Kingshay since 2008, Ian develops both in-house software and customer facing products.
Kitty O'Shea – Marketing & Media Coordinator
Kitty assists with the running of our projects, from report design to assessment submission and also designs our report covers and publicity materials.  She keeps everyone up to date with social media pages as well as keeping our IT equipment updated.
As well as having an in-depth knowledge of Microsoft and Adobe packages, Kitty has studied Agriculture at Cannington College and has a degree in Environmental Protection.
Support Team
Helen Frost – Finance and Administration Manager

MAAT
Helen has joined the team to ensure the efficient running of the office. With her background in farm accountancy Helen will be keeping our books up to scratch. Prior to joining us Helen ran her own farm secretarial business.