The Silage Analysis Farming Note explains the importance of knowing the quality of all forages fed as buffers and winter diets, and taking regular silage samples for analysis is an essential first step to correct rationing.  Guidance is given for good sample collection techniques to enable accurate analysis results for correct rationing.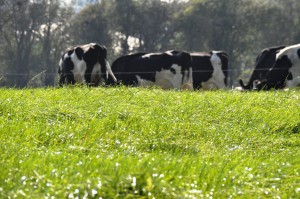 Autumn grass can be a high-value feed, and for those squeezed by milk price, maximising use of late season grass can boost margins.
This Farming Note covers:
• how long it is worth grazing for
• the flexible strategies needed to gain the most from late season grass
• target pre and post-grazing covers and average covers
• how much money buffer feeding and partial housing could save you
EXCLUSIVE MEMBERS OFFER
Analyse your grass, wholecrop and maize silage    FREE OF CHARGE
To get the best out of your silages, the first step is to have an accurate analysis that can be used to optimise rations.
As part of a new trial we are collecting forage quality data for the 2015 harvest.
This is  a limited members offer for you to have your grass, maize or wholecrop silage analysed FREE OF CHARGE
Phone 01458 851555 to order your sample packs
Get ready for autumn grass re-seeding season by ordering our quality mixes,
'Tried & Tested' for performance, persistency and grazing preference.  This autumn we have been able to further increase the competitiveness of the mixtures and offer reduced prices, with additional discounts for Members and a further 5% discount for orders above 25 acres.