At Kingshay…
We have been busy getting ready for the Dairy-Tech Show at Stoneleigh Park on Wednesday 7th February, where we will be launching our exciting new Dairy Insight Service and Kingshay App. If you are attending, do make sure to visit us on stand I13 in Hall 1 to find out more about our new and existing range of services.
Enclosed in your mailing: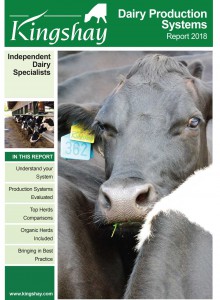 Dairy Production Systems Report 2018
What is the most cost-effective dairy system?
With Brexit just around the corner, and global dairy markets remaining volatile, farmers are going to have to manage risk more carefully than ever. This demands a critical focus on profitability, which needs a complex blend of technical efficiency and business focus.
This report encourages readers to align themselves with one of the seven systems we have categorised. Identify if they are really on the right system for maximising efficiencies. If changes are to be made, we include information that you need to consider. If you are already on the right system, are you making the most of it? Benchmark yourself against the top 10%.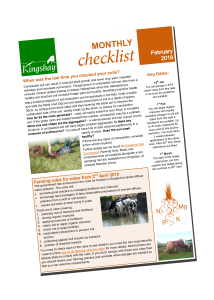 This month's checklist covers:
When did you last Check your Soils?
New Farming Rules for Water – April 2018
Spring Grazing – making the most of spring grass
Do you like our new look Checklist? – Feedback will be gratefully received, just let Sarah know your thoughts – 01458 851555 or email sarah.bolt@kingshay.co.uk
Dairy Pro is the professional development register for the dairy industry and as from February 2018, Kingshay Members can NOW claim Dairy Pro points for reading our publications (1 point per month) – if you are already a member of Dairy Pro all you need to do is contact Sarah Bolt at Kingshay on 01458 851555 with your details to get these points added to your record.
Alternatively, to sign up to Dairy Pro or for more information about the register please visit their website at www.dairypro.co.uk.
~ Remember to share all your Kingshay publications with your farm team (family and staff) – not only will they benefit from the information, they can collect their Dairy Pro points too!


Kingshay Services
We offer a full range of analysis services and sampling tools – with discounted prices for Kingshay Members.
Matching your animal's requirements with nutrient supply is key to maximising production. Analysing feed, forage & water is a crucial factor as quality can be extremely variable year on year as well as from farm to farm.
The results of the analysis can be used to inform your decisions, meeting the needs of your farm.
Don't forget your soil analysis too – soil sampling at this time of year allows you to prepare your fertiliser reigime, increase plant growth and yields, as well as managing costs.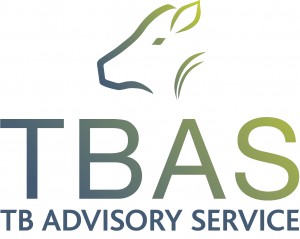 Are you farming in the bTB High Risk or Edge Area of England? If so, you can now access tailored advice to reduce the risk and impact of TB on your farm. The TB Advisory Service, which is fully-funded by Defra through the RDPE, will provide practical advice on biosecurity along with cattle movements and trading. For more details please contact TBAS on 01306 779410 or info@tbas.org.uk
To find out more about becoming a Kingshay member, see our Join pages