At Kingshay……
We are looking forward to the UK Dairy Day at the International Centre in Telford on Wednesday, 11th September.  The event is free to attend and includes Trade Stands, Seminars, Practical Demonstrations - find out more at www.ukdairyday.co.uk.
We will be on stand F7 in the Concourse - Prizes to be won, as we celebrate 20 years of Dairy Manager - so make sure you call by to see us and enter our prize draw!
Enclosed in your mailing: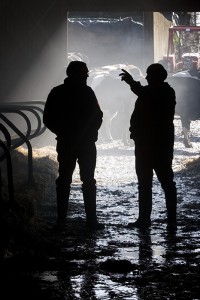 Successful Interviewing Technique
Employing the wrong person can be costly to a business, not only financially but to the team as a whole. Therefore, the interviewing process is incredibly important, but how can you make sure you get the best candidate for your farm? This dairy insight publication explores best practice around the interview process.
Compact feeding is a popular concept in Denmark and one that is growing in popularity in the UK. It was developed by Danish professor, Niels Bastian Kristensen. The principal of compact feeding is soaking and mixing dry concentrates, then adding forage and mixing again – creating a consistency similar to porridge.
This dairy insight publication looks at the process of compact feeding and examines the advantages and possible pitfalls.
Kingshay Products & Services - Kingshay Grass Seed Mixtures
Whether your looking to reseed poor performing pasture this autumn or sow a catch crop following cereals or maize - we supply a wide range of mixtures to suit your needs and unlike many suppliers we are not aligned to a specific grass breeding company, allowing us to select only the best varieties. See the enclosed booklet for further information - Give your cows what they like to eat.
Contact Kingshay on 01458 851555 to find a suitable grass mix for you.