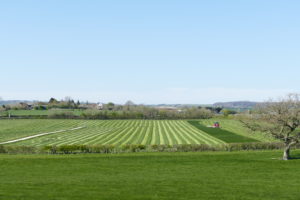 At Kingshay
Whilst grass growth has been slow this Spring with late-season frosts keeping soil temperatures low, it has not delayed silaging. We cut and clamped our 1st cut silage this week at the South West Dairy Development Centre (with plenty of time before the rain came). Working on the principle of quality over quantity, if there are any shortfalls, we can hopefully make it up with later cuts. Have you got a cut in the clamp yet?
Welcome rain came mid-week, just what was required on the aftermath, that should give the grass the moisture boost it needs!
In your mailing:
Are you Applying Sulphur?
What Impact is the Cold and Dry Spring having on your farm?
Sodium Recommendations - Salt Application on Grazing
Additional Requirements for Red Tractor Dairy Scheme
Making the Most of Your Maize Crop
Key Dates & Milk Price Trends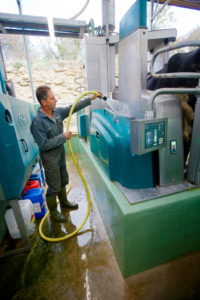 Water Quality & Udder Health dairy insight
Private water sources are a great way to lower water costs on dairy farms, but failure to routinely monitor and address water quality issues can lead to problems with udder health. As such, it's vital that any non-mains water sources used in and around the parlour are tested for bacteria levels every 6-12 months. This dairy insight looks at the risks surrounding private water supplies, how to monitor contamination and how to address any problems that arise.
Kingshay Products & Services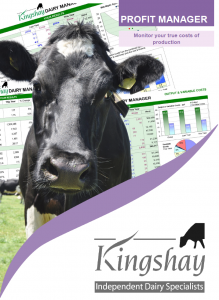 Time to review the last financial year - How do your costs compare?
Kingshay's Profit Manager service provides analysis of your herd's profitability and costs of production. Understanding how your cost is broken down and benchmarking against others will highlight where you can make changes to your business.
Analysis & Tools
Analysis rather than guesswork should be used to inform on-farm decisions -Timely Tips!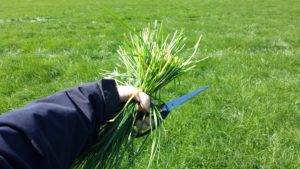 Analysing your grass before cutting for silage is cheap and easy to do. This is a good way to ensure you have the facts, so that you can cut at the right time to help prevent silage quality and cow performance becoming an issue next winter.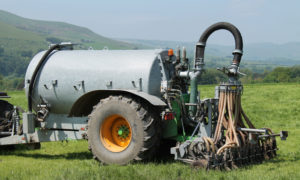 On farm, organic manures should be analysed regularly as the nutrient value will vary significantly depending on where the manure comes from and how it is stored and handled. It is generally recommended that organic manures are analysed on farm during the main application periods, a minimum of twice a year.