At Kingshay…
Get Involved – Your Help Needed…… Dairy Farming Survey; the people challenge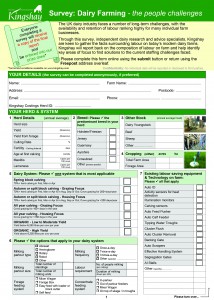 The UK dairy industry faces a number of long-term challenges, with the availability and retention of labour ranking highly for many individual farm businesses.
Kingshay are keen to gather the facts surrounding labour on today's modern dairy farms. To appreciate how the use of technology and equipment may reduce labour requirements and to understand how contracted labour such as foot trimming, heat detection etc. as well as vet tech services impact staffing levels.
Kingshay will report back on the composition of labour on farm and help identify key areas of focus to find solutions to the current staffing challenges faced.
Please complete the survey enclosed and post it using the Freepost envelope or online at www.kingshay.com/news/labour-staff-survey/
*All survey respondents will receive a copy of the report and be entered into our prize draw to win £100 "Buy a Gift" voucher.
Enclosed in your mailing:
This issue of dairy insight looks at the importance of keeping bacteria out of milk, from a farm, processor and consumer point of view. It examines the main causes of high bactoscans and provides solutions to issues seen on farm.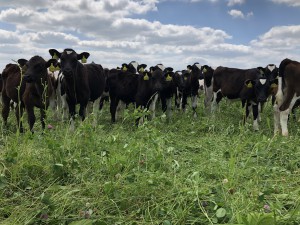 Herbal Leys
Planting a diverse mix of species as part of a herbal ley could help protect farmers against increasing weather volatility, whilst benefiting soil health, extending the growing season and reducing fertiliser inputs. This issue of dairy insight highlights the key aspects for consideration when growing herbal leys as well as examining the advantages and possible pitfalls.