In your mailing:
On 16th November DEFRA launched a £27 million fund to provide grants for farmers (and contractors) for investing in new technology, equipment and infrastructure to improve productivity and benefit the environment. The Farming Investment Fund is made up of 2 parts: The Farming Transformation Fund and The Farming Equipment and Technology Fund. This business insight summarises the grants available through the Farming Investment Fund. Full information is available on the gov.uk website www.gov.uk/guidance/farming-investment-fund#farming-transformation-fund.

Nutrient Management Planning
Prevent Mastitis Build Up Over Winter
Monitoring Heifer Growth Rates
Preventing Lameness Over Winter
Driving Licence Changes for Towing Trailers - update
Key Dates & Milk Price Trends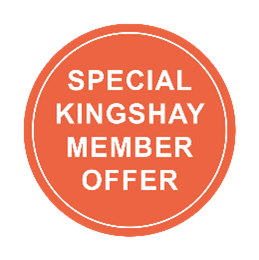 FREE Responsible Use of Medicines Course
for Kinghay Members
(course complies with Red Tractor requirements).
It's easy to register for your free course: just email info@farmiq.co.uk with the subject "Kingshay membership offer" and in the body of the email include the email address and the name of the person wishing to partake.
Offer for a limited time only, sign up before 31st December 2021 – available for one person per membership only.