Christmas Offer…….
Make savings this Christmas on the Jenquip EC20 Plate Meter…..
The Jenquip EC20 has both Bluetooth and GPS technology – at the end of your paddock walk, data is sent straight to your phone, and can be uploaded to Agrinet. What will you chose to do with the time you save?
In your Mailing
Antibiotic Update  - dairy insight
Antibiotics (AB) have played a major role in the health and welfare of cattle; they are vital for the treatment and control of bacterial infections. The increasing emergence of antimicrobial resistance in human medicine led the World Health Organisation (WHO) in 2014 to categorise antimicrobials used in human health as 'critically important', 'highly important' and 'important'.
Whilst the use of antibiotics in farm animals has continued to fall (use has dropped by over 50% since 2014), they have persisted to come under heightened scrutiny. This dairy insight looks at the changes in AB usage since the introduction of the RUMA targets in 2017, summarises the new EMA categories and reviews the new RUMA targets for dairy.
Winter Proofing Calves
Managing Excess Grass
Preventing Lameness over Winter
Cold Weather Preparation
Timely Tips
Key Dates & Milk Price Trends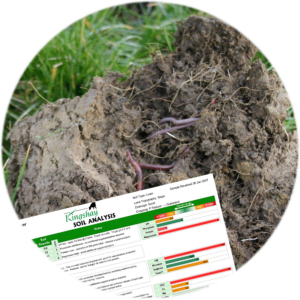 December is the perfect month for carrying out soil analysis - Remember to allow 12 weeks between any slurry/manure application and soil sampling.
The results of the analysis can be used to inform your decisions. Analysing at this time of year allows you to prepare your fertiliser regime, increase plant growth and yields, as well as managing costs.