At Kingshay…we are busy with plans to host dairy farmers from across the UK as they meet up for the EDF-UK Autumn Meeting on 26th & 27th November. We will be joined by EDF farmer council representatives and the scientific team, plus the meeting will be opened up to other EDF members from across Europe. Three farm visits are planned, which include a look around the South West Dairy Development Centre.
If you are interested in joining or learning more about EDF-UK, see the enclosed flier or contact Richard Simpson at the Kingshay office.
Enclosed in your mailing: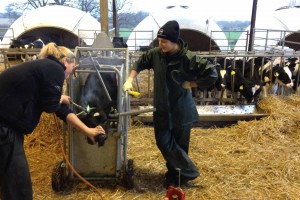 research insight – Disbudding Calves
This issue of research insight looks at best practice around the procedure of disbudding. It examines some recent research around the use of NSAIDs when disbudding and the health and safety aspects – including the inhalation of noxious gases during the process.
Efficient Milking Routine
Winter Housing Checks
Calf Pneumonia
What's in your clamp?
Be Prepared for Cold Weather
Is Your Heat Detection Up to Scratch?
Key Dates & Milk Price Trends
Kingshay Member Discount - Save on your medicine bills with Farmacy
Save 10% on your next order at Farmacy (discount on orders over £300). See enclosed flier for full details and discount codes.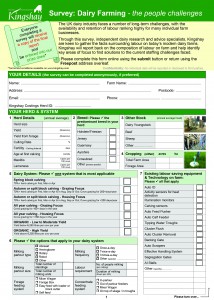 Get Involved – Your Help is Needed…… Dairy Farming Survey; the people challenge
The UK dairy industry faces a number of long-term challenges, with the availability and retention of labour ranking highly for many individual farm businesses.
Kingshay are keen to gather the facts surrounding labour on today's modern dairy farms. To appreciate how the use of technology and equipment may reduce labour requirements and to understand how contracted labour such as foot trimming, heat detection etc. as well as vet tech services impact staffing levels.
Kingshay will report back on the composition of labour on farm and help identify key areas of focus to find solutions to the current staffing challenges faced.
Please complete the survey enclosed in your last mailing and post it using the Freepost envelope or online at www.kingshay.com/news/labour-staff-survey/
*All survey respondents will receive a copy of the report and be entered into our prize draw to win £100 "Buy a Gift" voucher.