At Kingshay…
The European Dairy Farmers club (EDF) are conducting a survey to understand what is being done on farm with regards to animal welfare across Europe and why.  At Kingshay, we are expanding this survey to our Members to get a more in-depth impression of UK farmers views and will report back the findings and compare these views to those of other EU farmers.
Please can you take a few minutes to complete the survey and return it in the enclosed freepost envelope. If you prefer to complete it electronically, please email contact.us@kingshay.co.uk for an Excel copy.
Enclosed in your mailing:
April's Checklist
This month's checklist covers:
Forage Planning
Grass Staggers
Silage – Reduce Pit Wastage and Save Money
Preventing Lameness This Spring
General Data Protection Regulations BUSINESS insight
New data protection rules are coming into force on 25th May 2018, which are likely to affect almost all farming businesses to some extent or another.
In this issue of business insight, we cover the key points to help you comply.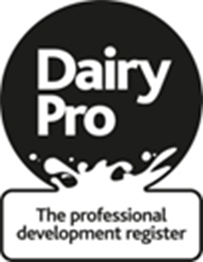 Dairy Pro Points
Remember to register for your Dairy Pro points – 1 point per month is available for reading the Kingshay publications – if you are already a member of Dairy Pro all you need to do is contact Sarah Bolt at Kingshay on 01458 851555 with your details to get these points added to your record.
For more information about Dairy Pro please visit www.dairypro.co.uk.
~ Remember to share all your Kingshay publications with your farm team (family and staff) – not only will they benefit from the information, they can collect their Dairy Pro points too!
Flyers for Kingshay Services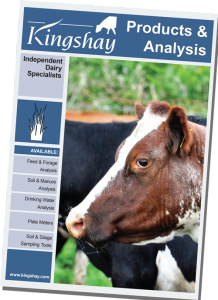 We offer a full range of analysis services and sampling tools – with discounted prices for Kingshay Members.
Matching your animal's requirements with nutrient supply is key to maximising production. Analysing feed, forage & water is a crucial factor as quality can be extremely variable year on year as well as from farm to farm.
The results of the analysis can be used to inform your decisions, meeting the needs of your farm.
Don't forget your soil analysis too – soil sampling at this time of year allows you to prepare your fertiliser reigime, increase plant growth and yields, as well as managing costs.
To find out more about becoming a Kingshay member, see our Join pages