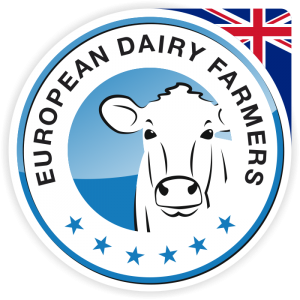 EDF–UK a network of progressive dairy farmers
Kingshay organise and facilitate the meetings for the UK branch of the European Dairy Farmers and would like to invite you to join them for their spring meeting in Shropshire on 2nd & 3rd March. Over the 2 days the group will visit three very diverse farms: a 75-cows robot unit, a 320-cow organic hers and a 1,400-cow spring calving unit. Methods to control costs will undoubtedly be a leading topic of discussion and we are very grateful to all the host farmers for sharing their EDF Costs of Production with the group.
In the evening they will be joined by John Baines an independent dairy consultant specialising in Milking Technology, having spent 15 years as the Technical Director of milking machine and bulk tank specialists, Fullwood Packo, where he led the team developing its automatic milking system and associated technologies.
For full details of the meeting please call us on 01458 851 555 or email contact.us@kingshay.co.uk.
In your mailing:
Maximising the Value of Every Calf -  dairy insight
An increasing number of processors are introducing plans to encourage farmers to phase out calf euthanasia of healthy, young bull calves. Such a move is undoubtedly the right thing to do from both a moral and animal welfare perspective. However, it means some farmers will have to find ways to rear higher stock numbers, whilst also identifying an outlet for those calves. Arla's recent announcement that no calf should be euthanised under eight weeks old will impact on a large number of UK farmers. The key is to plan ahead to maximise the value of every calf., this dairy insight publication explores the key considerations.
Lameness & Behaviour in Dairy Cows - research insight 
Lameness is a costly disease in dairy herds with each case estimated to cost £196 - for treatment costs, labour, loss of milk production, loss of fertility and culling. It is thought average lameness levels have increased slightly to around 40 cases for every 100 cows. However, in the top 25% of dairy herds lameness levels are down at 21 cases per 100 cows saving £3,724  for every 100 cows (Dairy Costings Focus Report 2019).
This research insight explores some of the latest lameness studies and looks at how the findings can influence on-farm performance.