Give Your Cows What They Like to Eat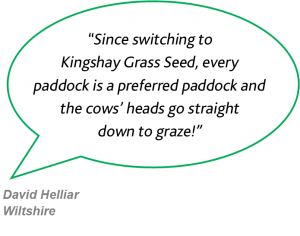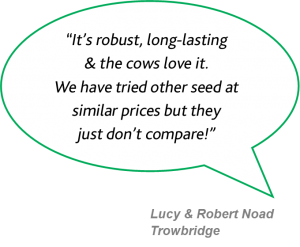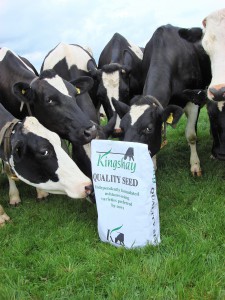 √ Save money and reduce waste with high QUALITY mixtures
√ Choose from a variety of mixes
√ Highly reviewed by real farmers
√ 5% discount on orders over 25 acres
√ Kingshay Members benefit from discounted rates

Unlike many suppliers we are not aligned to a specific grass seed breeding company, allowing us to select only the best varieties to help improve your output from forage from both grazing and silage swards.
Kingshay supply a wide range of seed mixtures to suit your enterprise. Choose from:

◊ Short Term, IRG, Hybrid & Red Clover
Use our handy guide to decide what the best mix is for you.