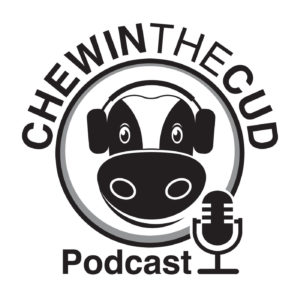 Kingshay's Sarah Bolt was asked to join Andrew Jones & Neil Greggor on the ChewintheCud podcast which has been released today.
Sarah spoke about carbon sequestration and shared with us how it's not just about the trees, but how it is impacted by your soil type, and how you treat that soil that can impact its ability to absorb carbon. She discusses how a scale has been developed to compare the ability of different soils to hold carbon against one another.
Sarah also shared her own journey into the industry, from a entirely non rural background, but already knowing at the age of four that she wanted to be involved in the dairy industry, before then completing her education and joining the commercial side of the farming industry to where she is now at Kingshay.
We also briefly discussed Sarah's involvement in Women in Dairying, being one of its original four founding members.
You can listen to the full podcast here.
In the Podcast, Sarah shares results from some research carried out by Kingshay.  The Soil Carbon Report, 'Soil – completing the carbon jigsaw' combines the key findings from the Kingshay Soil Organic Carbon Project, alongside other research and knowledge. The aim of the project was to better understand the current soil organic carbon (SOC) levels of grassland soils and gain a better knowledge of carbon sequestration and how management practices on farm may influence carbon levels.
It is intended to be a practical guide for farmers who want to improve or maintain soil organic carbon in their grassland soils.
This report will help farmers to understand how they can play their part in climate change mitigation whilst improving the health of their soil, having a positive impact on their profitability. Purchase a copy of the report here.