The Kingshay Shop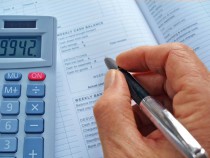 Budgeting
Prudent financial planning can go some way to reducing the short term effects of price change and will build flexibility into maintaining and developing a business.
An EDF (European Dairy Farmers) survey in 2016 showed that the majority of UK dairy farmers were creating cash budgets to help control costs and manage risk during the time of low milk prices (see graph below).  This process is also important when milk prices improve, to ensure changes in expenditure align with income and to enable spending priorities to be established as profitability improves, both helping to inform business decisions and prepare for future volatility.
Issued January 2017.
About Kingshay Farming Notes
Since 1991 Kingshay has been publishing Farming Notes on issues critical to the success of a modern dairy farm business. These briefings provide dairy farmers, large animal vets, farm consultants and other interested parties with the most important and timely information in a concise two-page format. The information contained in our Farming Notes is written and updated by our experts to ensure accuracy and save you time.
A selection of Farming Notes are available to buy individually from our online shop. To gain access to all our Farming Notes become a Kingshay member.
Already a member?
Login to receive your membership discount