The Kingshay Shop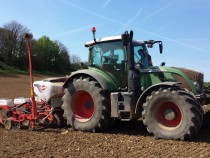 March Checklist
This month's checklist covers:
Time to Restore Poor Performing Grass
RB209 Updates
To Aerate or Not to Aerate?
Act now before it's too late…. Electronic VAT returns
Supplementing Spring Grass
Getting a Great Crop of Maize Starts with the Seedbed
Key Dates & & Milk Price Trends
These Checklists are only available to members
Already a member?
Login to receive your membership discount
You may also like…
January Checklist

The January checklist covers: Cryptosporidiosis in calve...

Members: FREE

Non-members: Unavailable

February Checklist

This month's checklist covers: Targeted Grass Nutritio...

Members: FREE

Non-members: £12.50

December Checklist

Enclosed in this month's checklist: Staff Appraisals –...

Members: FREE

Non-members: Unavailable