The Kingshay Shop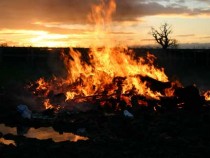 Agricultural Waste Farming Note
Agricultural waste is "any substance or object from premises used for agriculture or horticulture, which the holder discards, intends to discard or is obliged to discard." Whatever you do with your agricultural waste, whether it is disposal, storage or reuse, it needs to be covered by either an environmental permit, or be registered as an exemption if it is considered less polluting and lower risk. On the 6th April 2010, a new exemption system was introduced which all had to be compliant with by 30th September 2013.
This Farming Note covers:
The new waste regulations that affect every farm
Which exemptions cover which farm activities
Waste handling 'duty of care'
Advice on hazardous waste handling
Please note this Farming Note covers environmental regulations currently in place within England and Wales, the Environmental Permitting (England and Wales) Regulations 2010.
Last updated September 2013.
About Kingshay Farming Notes
Since 1991 Kingshay has been publishing Farming Notes on issues critical to the success of a modern dairy farm business. These briefings provide dairy farmers, large animal vets, farm consultants and other interested parties with the most important and timely information in a concise two-page format. The information contained in our Farming Notes is written and updated by our experts to ensure accuracy and save you time.
A selection of Farming Notes are available to buy individually from our online shop. To gain access to all our Farming Notes become a Kingshay member.
Already a member?
Login to receive your membership discount