The Kingshay Shop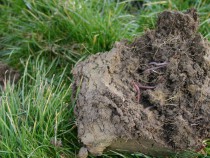 Basic Soil Plus Organic Matter Analysis
When was the last time you checked your soils? Under the Farming Rules for Water regulations you should be testing every field at least every 5 years.
This Soil Analysis covers Soil P, K, Mg and pH - PLUS Organic Matter
The organic matter is analysed by loss of ignition test
This test is suitable for SFI improved Grassland Soil Standard
Each pack includes 6 samples.
Why not make the job easier with our soil sampling tool?
(Prices quoted are excluding VAT. VAT will be added at the current rate once in the trolley).
Already a member?
Login to receive your membership discount