The Kingshay Shop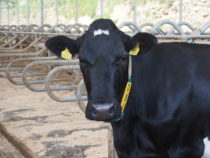 Bedding Conditioners
Bedding conditioners form an important part of a mastitis control strategy by drying the cubicle beds and making an inhospitable environment for bacteria. However, their use is no substitute for good bed management. Correct application is also a must to ensure optimum efficacy and to avoid both human health and safety issues and animal welfare challenges. With little independent research surrounding individual products, caution is also advised. This dairy insight explores the types of conditioners available, when to use and how to get the most out of conditioners.
Issued December 2020
About Kingshay insight publications
insight publications replace the Farming Notes which have been produced by Kingshay since 1991, publishing on issues critical to the success of a modern dairy farm business. These briefings which now include dairy insight, business insight and research insight, provide dairy farmers, large animal vets, farm consultants and other interested parties with the most important and timely information in a concise two-page format. The information contained in our insight publications is written and updated by our experts to ensure accuracy and save you time.
A selection of insight publications and Farming Notes are available to buy individually from our online shop. To gain access to all our publications become a Kingshay member.
Already a member?
Login to receive your membership discount