The Kingshay Shop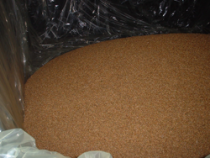 Caustic Treated Grain
Caustic treated grain is a high-energy yet relatively ruminally stable moist feed. This Farming Note covers:
The total compared costs of feeding caustic treated grain, whether homegrown, home treated or bought-in.
Practicalities of diets including caustic treated grain
Step-by-step practical guide to treating grain with caustic soda
Already a member?
Login to receive your membership discount