The Kingshay Shop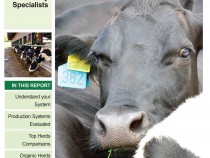 Dairy Production Systems Report 2018
What is the most cost-effective dairy system?
With Brexit just around the corner, and global dairy markets remaining volatile, farmers are going to have to manage risk more carefully than ever. This demands a critical focus on profitability, which needs a complex blend of technical efficiency and business focus.
This report encourages readers to align themselves with one of the seven systems we have categorised. Identify if they are really on the right system for maximising efficiencies. If changes are to be made, we include information that you need to consider. If you are already on the right system, are you making the most of it? Benchmark yourself against the top 10%.
Issued Feb 2018
Already a member?
Login to receive your membership discount