The Kingshay Shop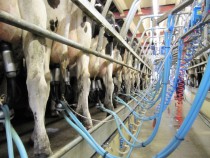 December Checklist
Enclosed in this month's checklist:
Staff Appraisals – Have you completed yours yet?
Cropping for 2019
Can you tell your beef x from your dairy x?
Mastitis during the Housing Period
Are you Milking Efficiently?
Heat Stress – the effects on lameness take longer to manifest
These Checklists are only available to members.
Already a member?
Login to receive your membership discount
You may also like…
October Checklist

Enclosed in this month's checklist:  Grazing Late Grass...

Members: FREE

Non-members: Unavailable

November Checklist

Enclosed in this month's checklist: Calf Pneumonia E...

Members: FREE

Non-members: Unavailable

September Checklist

A round up of topical farming issues for the month of Septem

Members: FREE

Non-members: Unavailable