The Kingshay Shop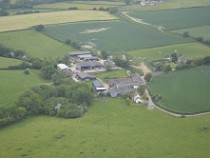 Equity Partnerships Farming Note
Equity partnerships can help to encourage the younger generation to remain in the dairy industry, and offer an attractive exit route for the retiring farmer. They can provide a stepping stone to farm ownership which may not be available through traditional routes, offering an alternative to contract or share farming agreements.
This Farming Note covers:
How to start an equity partnership
Equity partnership business structure
Taxation and legal structure
Profit share
Creating an equity partnership
Issued November 2010.
About Kingshay Farming Notes
Since 1991 Kingshay has been publishing Farming Notes on issues critical to the success of a modern dairy farm business. These briefings provide dairy farmers, large animal vets, farm consultants and other interested parties with the most important and timely information in a concise two-page format. The information contained in our Farming Notes is written and updated by our experts to ensure accuracy and save you time.
A selection of Farming Notes are available to buy individually from our online shop. To gain access to all our Farming Notes become a Kingshay member.
Already a member?
Login to receive your membership discount