The Kingshay Shop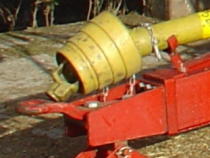 Farm Health & Safety
As an industry, agriculture is by far the worst offender when it comes to health & safety. Our industry represents 1.2% of the British workforce, but accounts for 20% of reported work-related fatalities every year.  In 2018/19 two children lost their lives in farm accidents.
It's all too easy to shrug health & safety off as boring or another tick box exercise but getting it wrong is costing lives. We owe it to ourselves, our team and the wider public to tackle the issue. That means planning and reviewing farm health & safety and putting in place an action plan involving the whole team. Only by doing that will we ensure everyone gets home to their families
Issued December 2019.
About Kingshay insight publications
insight publications replace the Farming Notes which have been produced by Kingshay since 1991, publishing on issues critical to the success of a modern dairy farm business. These briefings which now include dairy insight, business insight and research insight, provide dairy farmers, large animal vets, farm consultants and other interested parties with the most important and timely information in a concise two-page format. The information contained in our insight publications is written and updated by our experts to ensure accuracy and save you time.
A selection of insight publications and Farming Notes are available to buy individually from our online shop. To gain access to all our publications become a Kingshay member.
Already a member?
Login to receive your membership discount