The Kingshay Shop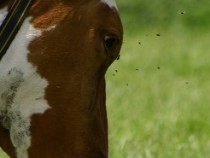 Fly Control In Cattle
As the days start to get longer, it is time once again to turn our attention to fly control. The main months of fly activity in the UK are May to August, but as we all know the seasons in this country can be very variable and so it is worth being prepared to treat from March through to October, should climatic conditions require it.
Flies are not only a nuisance to cows and staff, they carry bacteria and viruses.
This insight publication looks at diseases and production losses associated with flies and fly control programs.
Issued May 2019
About Kingshay insight publications
insight publications replace the Farming Notes which have been produced by Kingshay since 1991, publishing on issues critical to the success of a modern dairy farm business. These briefings which now include dairy insight, business insight and research insight, provide dairy farmers, large animal vets, farm consultants and other interested parties with the most important and timely information in a concise two-page format. The information contained in our insight publications is written and updated by our experts to ensure accuracy and save you time.
A selection of insight publications and Farming Notes are available to buy individually from our online shop. To gain access to all our publications become a Kingshay member.
Already a member?
Login to receive your membership discount