The Kingshay Shop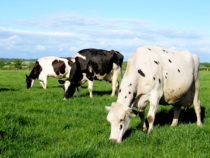 Forage Mineral Analysis
Monitor the mineral status of your forage and fresh grass
Balancing diets is not just about ensuring you provide the correct energy, protein and starch etc. Minerals are essential for health, fertility and production. With forage contributing a major proportion of the diet, its mineral status will have considerable impact.
The variability of minerals within forage, particularly grass, means that annual analysis is required. Testing gives an indication of mineral levels in forages and highlights and gives an opportunity to correct deficiencies by supplementation.
A forage mineral report will not only allow you to establish the correct mineral supplementation required, it also provide information about the mineral status of your soils.
The forage mineral analysis reports on
Dry matter, calcium, phosphorus, magnesium, potassium, sodium, chloride, sulphur, cation anion balance, manganese, copper, zinc, cobalt, iodine, selenium, boron, , iron, aluminium, copper, molybdenum, lead, relative copper antagonism and soil contamination index.
Example Forage Mineral Analysis (PDF, 65KB)
(Prices quoted are excluding VAT. VAT will be added at the current rate once in the trolley).
Already a member?
Login to receive your membership discount