The Kingshay Shop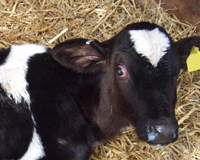 IBR (Infectious Bovine Rhinotracheitis) Farming Note
IBR is an acute viral disease characterised by inflammation and necrosis of the mucous membranes of the upper respiratory tract which can lead to fatal pneumonia. With the disease present in more than 70% of herds and economic losses including reduced milk yields, poor fertility and even death, it is important to take action to establish the disease status of your herd. 
This Farming Note covers:
Causes of IBR
Symptoms and transmission
Treatment, prevention and testing protocols
Issued July 2008.
About Kingshay Farming Notes
Since 1991 Kingshay has been publishing Farming Notes on issues critical to the success of a modern dairy farm business. These briefings provide dairy farmers, large animal vets, farm consultants and other interested parties with the most important and timely information in a concise two-page format. The information contained in our Farming Notes is written and updated by our experts to ensure accuracy and save you time.
A selection of Farming Notes are available to buy individually from our online shop. To gain access to all our Farming Notes become a Kingshay member.
Already a member?
Login to receive your membership discount