The Kingshay Shop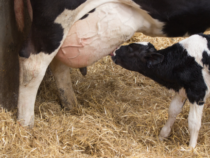 Johne's Disease Insight
(Pronounced "yo-knees" or in some regions of the UK - John's)
Johne's disease or JD is a chronic enteritis of cattle (and sheep) caused by Mycobacterium avium subspecies paratuberculosis or MAP. The bacteria infect the lining of the intestines and reduce its capacity to absorb fluid and nutrients.
The main clinical signs of JD are progressive weight loss and chronic green bubbly diarrhoea. Due to regular screening and culling of MAP infected cattle, clinical Johne's disease is rarely seen on farm.
This Insight publication looks at the spread of Johne's on farm and what measures can be introduced to reduce or eliminate the risks.
Issued May 2023
About Kingshay insight publications
Kingshay has been producing bi-monthly publications for dairy farmers since 1991. Publishing on issues critical to the success of a modern dairy farming business.
These briefings include dairy insight, business insight and research insight, they provide dairy farmers, large animal vets, farm consultants and other interested parties with the most vital and timely information in a concise two-page format. The information contained in our insight publications is written and updated by our experts to ensure accuracy and to save you time.
A selection of insight publications and Farming Notes are available to buy individually from our online shop. To gain access to all our publications become a Kingshay member.
Already a member?
Login to receive your membership discount
You may also like…
Biosecurity

Biosecurity is a strategic and integrated approach to managi

Members: FREE

Non-members: £15.00