The Kingshay Shop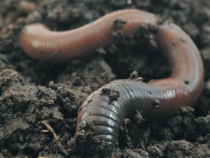 Making the most of Organic Material
Slurries and farm yard manures represent a hugely valuable and often under- utilised resource on many dairy farms. Understanding their nutrient values could help reduce reliance on bought in fertiliser and save money.
For example, a typical 200 cow dairy herd produces muck containing about 1,750kg of nitrogen, 1,200kg of phosphate and 4,400kg of potash during a six month winter. That's worth £3,875 when surface applied.
Taking into account the nutrient value of organic materials when applied with bagged fertiliser is also important for overall performance, as excess nitrogen could result in poor silage fermentation and environmental risk.
This Dairy Insight summaries the how savings can be made through good utilisation of organic material .
Issued January 2018
About Kingshay Farming Notes
Since 1991 Kingshay has been publishing Farming Notes on issues critical to the success of a modern dairy farm business. These briefings provide dairy farmers, large animal vets, farm consultants and other interested parties with the most important and timely information in a concise two-page format. The information contained in our Farming Notes is written and updated by our experts to ensure accuracy and save you time.
A selection of Farming Notes are available to buy individually from our online shop. To gain access to all our Farming Notes become a Kingshay member.
Already a member?
Login to receive your membership discount