The Kingshay Shop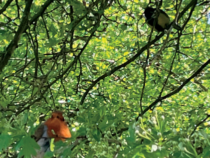 Managing for Farmland Birds
According to data released by the UK government in April 2023, 48% of bird species have shown a decline in the five years between 2015 and 2020. Currently the 2021 index is running at 12% below its 1970 value.
Farmers can play a crucial role in helping to improve species loss by implementing various practices that promote biodiversity and conservation.
This Dairy Insight explores how you can encourage more birds to your farmland and how this may benefit you and your business.
Already a member?
Login to receive your membership discount
You may also like…
Natural Capital

Natural Capital is the buzzword of the moment – but what d...

Members: FREE

Non-members: £15.00