The Kingshay Shop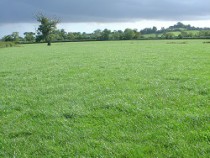 Maximising Grass Growth & Quality Farming Note
Implementing grazing management strategies that coordinate grazing with grass growth stages can stimulate increased herbage production by up to 45%. Grass has been bred to not only tolerate grazing, but to stimulate its growth as a response to defoliation. This Farming Note will give you a greater understanding of the factors that affect grass growth and it will enable grazing management to be coordinated to maximise grass growth and quality to improve the profitability of milk production. Included with this publication is. This will enable you to calculate your daily grass requirements in conjunction with grass availability measured by a grass plate meter or similar device.
This Farming Note covers:
The factors affecting grass growth
Milk production and grass quality
Grass budgeting to maximise grass quality
Grazing management
A guide to grass budgeting and a budgeting sheet for your own farm use
Issued April 2011.
About Kingshay Farming Notes
Since 1991 Kingshay has been publishing Farming Notes on issues critical to the success of a modern dairy farm business. These briefings provide dairy farmers, large animal vets, farm consultants and other interested parties with the most important and timely information in a concise two-page format. The information contained in our Farming Notes is written and updated by our experts to ensure accuracy and save you time.
A selection of Farming Notes are available to buy individually from our online shop. To gain access to all our Farming Notes become a Kingshay member.
Already a member?
Login to receive your membership discount