The Kingshay Shop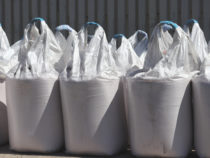 May Checklist
This month's checklist covers:
Are you Applying Sulphur?
What Impact is the Cold and Dry Spring having on your farm?
Sodium Recommendations - Salt Application on Grazing
Additional Requirements for Red Tractor Dairy Scheme
Making the Most of Your Maize Crop
Key Dates & Milk Price Trends
These Checklists are only available to members
Already a member?
Login to receive your membership discount
You may also like…
April Checklist

This month's checklist covers: Understanding Magnesiu...

Members: FREE

Non-members: £12.50

March Checklist

This month's checklist covers: Mastitis in Spring Cal...

Members: FREE

Non-members: Unavailable