The Kingshay Shop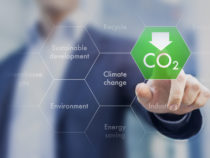 Measuring Soil Organic Carbon
In order to achieve Net Zero by 2040, British Farming needs to capture more carbon (C). Hedgerows, woodland and soils have all been identified as key areas for C-sequestration (permanent removal of C from the atmosphere). Grassland has a major role to play, because unlike woodland, where the majority of C is stored in the vegetation, as much as 90% of the C in pasture is located in the soil. In this dairy insight we look at why you might want to measure your soil organic carbon (SOC), what analysis is available, taking an accurate soil sample and what else you might want to measure.
Issued April 2021
About Kingshay insight publications
insight publications replace the Farming Notes which have been produced by Kingshay since 1991, publishing on issues critical to the success of a modern dairy farm business. These briefings which now include dairy insight, business insight and research insight, provide dairy farmers, large animal vets, farm consultants and other interested parties with the most important and timely information in a concise two-page format. The information contained in our insight publications is written and updated by our experts to ensure accuracy and save you time.
A selection of insight publications and Farming Notes are available to buy individually from our online shop. To gain access to all our publications become a Kingshay member.
Already a member?
Login to receive your membership discount