The Kingshay Shop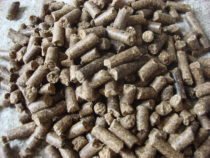 NIR Analysis of Ruminant Feed
When stock are not performing as expected on a ration, why is that?
Many rations are balanced using 'book values' - an average value, which can lead to over or under feeding. Analysing individual feeds or compound feed will make for a more balanced ration and may well save you money. NIR is a cheap, quick and reliable method of analysing the nutrient content of a feed.
This analysis is to test compound or straight ruminant feed by Near Infrared Reflectance Spectroscopy (NIR), which measures the absorbance of infra-red light, interpreted against a primary reference method of a wet chemistry laboratory assay.
The analysis includes Ruminant ME (derived from Ash, Moisture, NCGD and Oil A & B), Crude Fibre, Protein, Starch, Sugar NDF.
(Prices quoted are excluding VAT. VAT will be added at the current rate once in the trolley).
Already a member?
Login to receive your membership discount