The Kingshay Shop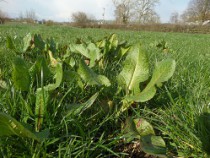 Organic Weed Control Farming Note
A 15% dock infestation in a good quality sward will typically result in £80/acre of lost milk per year on an organic farm and £120 on a non-organic system. Without access to an armoury of chemicals, organic weed control relies on a more physical approach, the principals of which can benefit both organic and conventional farms.
This Farming Note covers:
Methods to reduce weed burdens
Mechanical weed control
Issued March 2009.
About Kingshay Farming Notes
Since 1991 Kingshay has been publishing Farming Notes on issues critical to the success of a modern dairy farm business. These briefings provide dairy farmers, large animal vets, farm consultants and other interested parties with the most important and timely information in a concise two-page format. The information contained in our Farming Notes is written and updated by our experts to ensure accuracy and save you time.
A selection of Farming Notes are available to buy individually from our online shop. To gain access to all our Farming Notes become a Kingshay member.
Already a member?
Login to receive your membership discount