The Kingshay Shop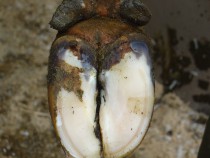 RESEARCH Insight March 2018 – Heifer Lameness & Visual Evaluation of Soil Structure
This is the first issue of our new publication, RESEARCH insight. The aim of the publication is to translate relevant scientific research into useful information for your farm. This issue looks at:
Lameness in Dairy Heifers – Randall et al. Lameness in dairy heifers; impacts of hoof lesions present around first calving on future lameness, milk yield and culling risk. Preventive Veterinary Medicine. 2016; 133: 52-63 https://doi.org/10.1016/j.prevetmed.2016.09.006
Visual Evaluation of Soil Structure – Ball et al. Visual soil evaluation: A summary of some applications and potential developments for agriculture. Soil and Tillage Research. 2017; 173: 114-124 https://doi.org/10.1016/j.still.2016.07.006
Issued March 2018.
About Kingshay insight publications
insight publications replace the Farming Notes which have been produced by Kingshay since 1991, publishing on issues critical to the success of a modern dairy farm business. These briefings which now include dairy insight, business insight and research insight, provide dairy farmers, large animal vets, farm consultants and other interested parties with the most important and timely information in a concise two-page format. The information contained in our insight publications is written and updated by our experts to ensure accuracy and save you time.
A selection of insight publications and Farming Notes are available to buy individually from our online shop. To gain access to all our publications become a Kingshay member.
Already a member?
Login to receive your membership discount