The Kingshay Shop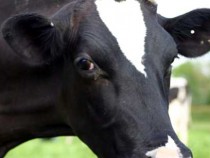 Selective Dry Cow Management
The typical method for preventing new infections and treatment of intra-mammary infections during the dry period has historically been the blanket use of Dry Cow Therapy. With the rise of antimicrobial resistance in human as well as veterinary medicine, this prophylactic use of antibiotics (ABs) is now considered unnecessary, as many cows in the herd will be treated with ABs when they don't need it.
This increased pressure to reduce the use of ABs without impacting on health and welfare has led to new Dairy Sector Targets to reduce the use of Dry Cow AB Tubes and increase the use of Teat Sealants, (see below). Kingshay's Antimicrobial Report (in Health Manager) will help you monitor these criteria.
Issued January 2018
About Kingshay Farming Notes
Since 1991 Kingshay has been publishing Farming Notes on issues critical to the success of a modern dairy farm business. These briefings provide dairy farmers, large animal vets, farm consultants and other interested parties with the most important and timely information in a concise two-page format. The information contained in our Farming Notes is written and updated by our experts to ensure accuracy and save you time.
A selection of Farming Notes are available to buy individually from our online shop. To gain access to all our Farming Notes become a Kingshay member.
Already a member?
Login to receive your membership discount