The Kingshay Shop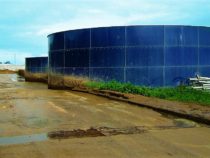 Slurry / Manure Analysis
Farming Rules for Water require that N applications are carefully planned. Before any nitrogen is applied, you must plan the spreading of nitrogen from organic manures and manufactured fertilisers to each crop in each field. Assess the nutrient content of your FYM and slurry in order to fine tune fertiliser applications, save money and reduce nutrient losses.
On farm, organic manures should be analysed regularly as the nutrient value will vary significantly depending on where the manure comes from and how it is stored and handled. It is generally recommended that organic manures are analysed on farm during the main application periods, a minimum of twice a year.
Sample tests; pH, total solids, total nitrogen, ammonium N, total phosphorus, total potassium, total magnesium, total sulphur, total copper, total zinc, total sodium and total calcium.
(Prices quoted are excluding VAT. VAT will be added at the current rate once in the trolley).
Already a member?
Login to receive your membership discount