The Kingshay Shop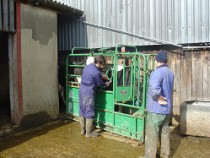 Employing People – Sourcing Labour Farming Note
Labour should be thought of as an investment, not just a cost. At an average 5.7ppl (3.7ppl paid labour) (Kingshay Profit Manager), labour is the biggest overhead cost to the dairy herd. It is crucial that you recruit the best staff with the right skills, attitude and personality to fit your farm team. The question is, how do you find these valuable workers?
This Farming Note looks at:
Deciding what to look for
Labour options
Hiring apprentices
Advertising and headhunting
Labour providing agencies
Published November 2014
Already a member?
Login to receive your membership discount