The Kingshay Shop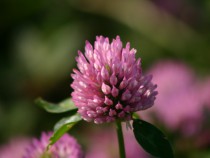 Trial Update: Red Clover Monocultures
In Spring 2015, Kingshay drilled their first red clover monocultures trial in light of their use as an EFA for greening.  Four varieties have been compared over this 1st harvest season to see how they each perform in terms of DM yield, crude protein content, energy content and relative value.  Results are presented in this Trial Update, along with a discussion on crop management.
Issued September 2016.
About Kingshay Farming Notes
Since 1991 Kingshay has been publishing Farming Notes on issues critical to the success of a modern dairy farm business. These briefings provide dairy farmers, large animal vets, farm consultants and other interested parties with the most important and timely information in a concise two-page format. The information contained in our Farming Notes is written and updated by our experts to ensure accuracy and save you time.
A selection of Farming Notes are available to buy individually from our online shop. To gain access to all our Farming Notes, become a Kingshay member.
Already a member?
Login to receive your membership discount