The Kingshay Shop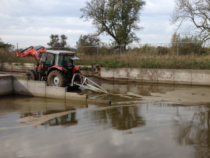 Analysing slurry and manure
Slurries and farm yard manures represent a hugely valuable and often under utilised resource on many dairy farms. Understanding their nutrient values could help reduce reliance on bought in fertiliser and save money.
Slurry and manure are rich sources of nutrients such as nitrogen, phosphorus, and potassium that can be used as fertilisers for crops. By analysing the nutrient content of the slurry or manure, farmers can determine the appropriate application rates to optimise crop growth while avoiding over-application and potential environmental impacts.
This Dairy Insight explores the benefits of analysing slurry and manures, as well as sharing the best sampling technique and takes a look at how you can use your results to plan applications of organic manures and build a nutrient management plan
About Kingshay insight publications
Kingshay has been producing bi-monthly publications for dairy farmers since 1991. Publishing on issues critical to the success of a modern dairy farming business.
These briefings include dairy insight, business insight and research insight, they provide dairy farmers, large animal vets, farm consultants and other interested parties with the most vital and timely information in a concise two-page format. The information contained in our insight publications is written and updated by our experts to ensure accuracy and to save you time.
A selection of insight publications and Farming Notes are available to buy individually from our online shop. To gain access to all our publications become a Kingshay member.
Already a member?
Login to receive your membership discount