The Kingshay Shop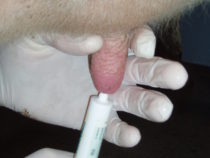 Antibiotic Update
Antibiotics (AB) have played a major role in the health and welfare of cattle; they are vital for the treatment and control of bacterial infections. The increasing emergence of antimicrobial resistance in human medicine led the World Health Organisation (WHO) in 2014 to categorise antimicrobials used in human health as 'critically important', 'highly important' and 'important'.
Whilst the use of antibiotics in farm animals has continued to fall (use has dropped by over 50% since 2014), they have persisted to come under heightened scrutiny. This dairy insight looks at the changes in AB usage since the introduction of the RUMA targets in 2017, summarises the new EMA categories and reviews the new RUMA targets for dairy.
Issued 1st December 2020
About Kingshay insight publications
insight publications replace the Farming Notes which have been produced by Kingshay since 1991, publishing on issues critical to the success of a modern dairy farm business. These briefings which now include dairy insight, business insight and research insight, provide dairy farmers, large animal vets, farm consultants and other interested parties with the most important and timely information in a concise two-page format. The information contained in our insight publications is written and updated by our experts to ensure accuracy and save you time.
A selection of insight publications and Farming Notes are available to buy individually from our online shop. To gain access to all our publications become a Kingshay member.
Already a member?
Login to receive your membership discount