The Kingshay Shop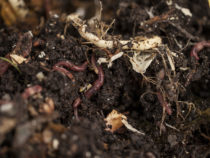 Benchmarking Soil Organic Carbon
Soil Organic Carbon (SOC) has become a bit of a buzz word in the industry. This may have prompted you to investigate the SOC within your own soils, or it may be something that you are considering. After all, if you put aside the current interest in carbon from an environmental angle, farmers ought to be focussed on maintaining or increasing the carbon in their soils, from the standpoint that soils with a high level of carbon are healthy soils - all the more reason to understand the SOC levels in your soils.
In this dairy insight we look at interpreting your SOC analysis and using the results to benchmark your soil, to help you make informed decisions on how to maintain or improve SOC going forward.
Issued May 2021
About Kingshay insight publications
Kingshay has been producing bi-monthly publications for dairy farmers since 1991. Publishing on issues critical to the success of a modern dairy farming business.
These briefings include dairy insight, business insight and research insight, they provide dairy farmers, large animal vets, farm consultants and other interested parties with the most vital and timely information in a concise two-page format. The information contained in our insight publications is written and updated by our experts to ensure accuracy and to save you time.
A selection of insight publications and Farming Notes are available to buy individually from our online shop. To gain access to all our publications become a Kingshay member.
Already a member?
Login to receive your membership discount