The Kingshay Shop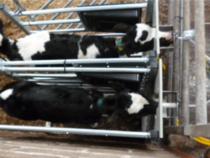 Choosing the Right Calf Milk Replacer
Calf milk replacers (CMRs) have been available in the UK since the 1950s. Over the last couple of decades there have been significant changes to formulations, with many of the products available today a result of extensive research. With so many CMRs available at a range of prices, ingredients and nutritional quality, finding the correct one for your calves can be difficult. The purpose of this dairy insight publication is to help farmers to evaluate a CMR suitable for their rearing system. Though, it is worth remembering that CMRs are only one aspect of successful calf rearing.
Issued 2nd February 2022
About Kingshay insight publications
Kingshay has been producing bi-monthly publications for dairy farmers since 1991. Publishing on issues critical to the success of a modern dairy farming business.
These briefings include dairy insight, business insight and research insight, they provide dairy farmers, large animal vets, farm consultants and other interested parties with the most vital and timely information in a concise two-page format. The information contained in our insight publications is written and updated by our experts to ensure accuracy and to save you time.
A selection of insight publications and Farming Notes are available to buy individually from our online shop. To gain access to all our publications become a Kingshay member.
Already a member?
Login to receive your membership discount
You may also like…
Feeding the calf

In a traditional dairy calf rearing system, calves are fed 1...

Members: FREE

Non-members: £12.50

Computerised Calf Feeders

Computerised calf feeders are becoming increasingly popular

Members: FREE

Non-members: £15.00

Youngstock Management Report

The young dairy heifers are the future of your herd. By plan...

Members: FREE

Non-members: £80.00