The Kingshay Shop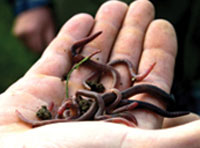 Soil Analysis – Comprehensive
Reap the potential of your soil
We offer a full range of soil analysis linked to expert independent advice from our specialist advisers to help you get your soils working at their optimum.
The first step towards Integrated Soil Management.  The report includes an interpretation of the results PLUS a discussion with our independent technical experts led by Josephine Scamell of Ground Level Nutrition to help you develop a Soil Improvement Programme.
Skillful and progressive management of soils can improve not only the forages you grow, but also the health and productivity of your livestock
Maximise soil productivity

Improve forage production

Enhance feed conversion

Build disease resistance
Tests include;
Phosphate, potash, magnesium, pH

Physical soil structure – Sand:Silt:clay,

Organic matter, microbial activity

Macronutrients – Sulphate, total phosphorus, total potassium, calcium and magnesium

CEC capacity (Ca:Mg ratio) and % nutrient balance

Trace elements – iron, molybdenum, copper, selenium, zinc, manganese, cobalt and boron

Conductivity
Example Comprehensive Soil Analysis Report (PDF, 100KB)
Already a member?
Login to receive your membership discount